Jumbo Ceramic Piggy Bank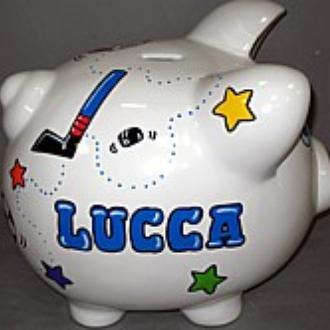 Jumbo Ceramic Piggy Bank
(1529-002)

Our classic ceramic piggy banks make the ideal shower, newborn, first birthday or christening gift. Fully hand painted in the theme of your choice, our piggies are personalized on one side. No detail is left out, as even the eyes and ears get painted! A most memorable gift, our piggy banks make saving fun and become cherished keepsakes in the process. Available in white only.
Jumbo Size Measures 10 ½" x 10 ½"

Ships within 1-2 weeks.
Price: $51.99